What does Beyond Mean
Beyond Financial Planning allows you to find what Total WEALTH means to you and your family
There are things we cannot control in the short term.  We have no control over life events, volatility in the markets, or the economy.  Those who have achieved multi-generational wealth and a real legacy only focus on what they can control over time.
They plan for how to live  their life, how to protect their wealth, and how to prepare heirs for the transition.  They focus on what is most important to their family; the values, beliefs, and history.
So what is Total WEALTH and how do you find it?  
We guide our clients to help them realize that the financial components of wealth are important, but Total WEALTH is more than financial, it encompasses everything you should pass down to generations to come.






You can begin the process by asking yourself these questions:
What do you want to see more of in the world?
What do you want to see less of in the world?
What do you want to see sustained for future generations?
Are your heirs prepared to receive what you are passing on?
Will they continue to honor your memory? 
Do they know how you want to be remembered?
Risk Reduction means more to us than just Life Insurance
Life insurance is a tool families of wealth have leveraged for generations,
but it is not the only type of risk you should consider. 
Once again we go Beyond.
We focus on many types of risk including:
Legacy Risk
Family Relationship Risk
Disability Risk
Longevity Risk
Long Term Care Expense Risk
Loss of Work Risk
Estate Tax Risk
Divorce risk
Our goal is to address these risks and others to ensure you will have the ability to pass on Total WEALTH to your family, while you are STILL LIVING.
Address
700 Mall Drive, Ste. C
Portage, MI 49024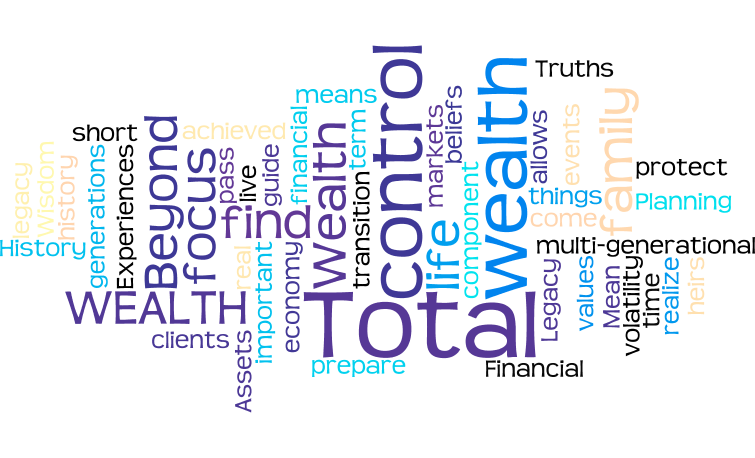 Beyond Financial Planning, LLC